UPDATE TUES., JAN. 22, 2:30PM: All systems are back and most backlogs at TADH are cleared.
A sick computer system linking all 24 hospitals in Northeastern Ontario has slowed down and cancelled some services at all of them
It began overnight Tuesday… when Health Sciences North in Sudbury detected a computer virus.
Timmins and District Hospital president and CEO Blaise MacNeil says all the other hospitals "islanded" themselves from the network… preventing the spread of the virus.
The biggest impact locally is that TADH has reverted to a paper system for processing patients.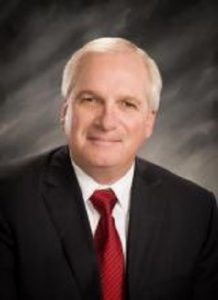 "Everything is slower.  We can't process information as quickly as we can electronically.  And some of my newer staff haven't worked with paper systems before."
MacNeil says it could have been worse… if the Sudbury hospital hadn't detected the problem as soon as it did, and alerted the other hospitals.
"So the good news is that we haven't lost data.  We haven't had data held hostage by criminals blackmailing us for bitcoin.  And there's been no privacy breaches."
The current situation will be in effect until Sudbury gives the all-clear.
VIRUS EFFECTS AT TIMMINS AND DISTRICT HOSPITAL
As of noon, Fri., Jan. 18.  Subject to change
Elective diagnostic imaging is suspended. Urgent and emergent service is maintained.
Fracture clinic cancelled yesterday, today and Monday
Chemotherapy cancelled yesterday and today. MacNeil hopes it can be restarted on Monday, with extended hours
Source: Blaise MacNeil, president and CEO, Timmins and District Hospital