A 10% reduction in university and college tuition fees sounds like a good idea.
The provincial government has announced such a cut for next school year.
However, the devil's in the details, to Northern College Timmins campus student association president Taylor Purdy.
The announcement includes word that student fees will now be optional.  Right off the top, Purdy says with a drastically reduced budget, the association might not be able to offer an on-campus food bank.
"If we don't have a student association then we're not going to have a food bank on campus," she states.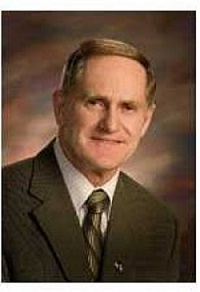 From the administration side, college president Fred Gibbons says it's "really interesting" that the student fee, which the college collects on behalf of Purdy's group, is on the list of optional expenses.
"So students may be opting out of supporting activities for themselves," he notes. "How ironic."
Among student president Purdy's concerns are things like clubs, and advocacy for students at the individual and group level, if the student association's budget is  reduced.
Purdy also worries about the effect on the college's budget, and the potential for a reduction in classes and services.
Gibbons doesn't foresee any instructor layoffs, but says programs that have exceeded their shelf life will be examined for savings.
Overall, Gibbons says details from the province are scant. And it comes as the college is compiling its budget for the next fiscal year.
 "I guess on one hand, the announcement's very timely," Gibbons opines, "but we'll have to obviously make some adjustments to accommodate for that."