He's not the mayor of Timmins anymore, but Steve Black isn't ready to abandon his pet project, Stars and Thunder.
He'll make a presentation at Tuesday's council meeting, looking for approval of a streamlined music and fireworks festival.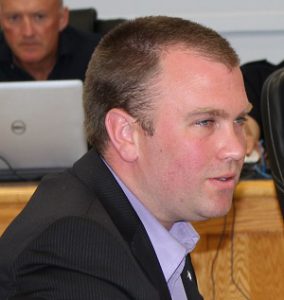 First off, it would be four days instead of eight, and the city would not be on the hook to finance it.  Promoter Ron Sakamoto of Gold and Gold Productions would be responsible for financing it.
The city, however, would be asked to chip in three-hundred-thousand dollars as a sponsor, and commit to a list of other, non-monetary contributions.
In his plan, Black is also including one of current mayor George Pirie's priority issues: homelessness. Black is committing a share of 50/50 raffle profits to organizations addressing the issue. He is suggesting that a four-percent accommodation tax be implemented to cover that amount.
The council meeting starts at 6:00pm in the Council Chamber.