The time to encourage future engineers and scientists is when they're young.
That's one of the philosophies of Science Timmins.  On Saturday afternoon, young kids were treated to a "Fun with Science" activity at the Timmins Public Library.
Following a 30-minute demonstration of some cool science stuff… the kids got half an hour of hands-on building, robotics and coding.
Science communicator Noémie Hawey-Deshaies notes that it's part of getting young people involved in "STEAM" – science, technology, engineering, arts and math.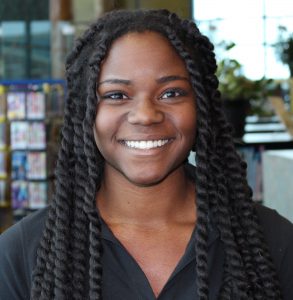 For teenagers, Science Timmins offers a youth club, hoping a lot of girls take part.
"It's not just a for-girls club," Hawey-Deshaies says,  "We do have the boys that are in there as well.  But we have lots of girls in the club, so it's really great, and being part of it as well, female in science, I like to put that image out there (laughs)."
Hawey-Deshaies says it's fun to point out to young women that science is part of everyday life, and that even more traditional arts activities also have science in them.
And she says Science Timmins wants to be more involved in the community in 2019.
"We do a lot of stuff in schools.  We do birthday party packages and we offer that as well and we also offer the science show and hands-on activities at our locatin at the Science Village as well."