COLD WEATHER WARNING ISSUED BY ENVIRONMENT CANADA 
Baby, it's going to be cold outside to start 2019.
Environment Canada has issued a cold weather warning for all of our region, expecting wind chill values of minus 40 to minus 45 overnight and tomorrow morning, the first day of the new year.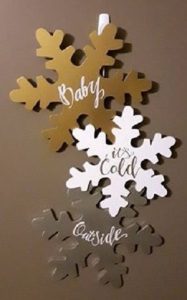 The warning advises that "Risks are greater for young children, older adults, people with chronic illnesses, people working or exercising outdoors, and those without proper shelter.
"Dress warmly. Dress in layers that you can remove if you get too warm. The outer layer should be wind resistant.
"Check on older family, friends and neighbours."
And don't forget your pet.  As Environment Canada puts it, "If it's too cold for you to stay outside, it's too cold for your pet to stay outside."