It's popular demand that's keeping the Mountjoy Farmers Market open for an additional three Saturdays.  It was supposed to have its final session this coming weekend. But market chair Rock Whissell says vendors and customers aren't ready.
"We've got 45 vendors coming out. It's all booked solid," he says proudly. "After last weekend, having so many people there, people are asking why, what reason we were closing down and if there's any possibility of extending it."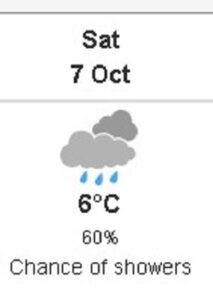 A realistic Whissell doesn't expect the nice weather to last, or for there to be as much selection of fresh produce.  But he says going until October 28th will be worthwhile.
"Definitely worthwhile. Put your toques on, put your mitts on. I'm not expecting the weather to be as nice as the last 15 weeks, but we're Northern Ontario, we're capable of going out in a little bit of cold, so some on out from nine to 12 o'clock, every Saturday in October."
Having started two weeks earlier than normal and adding these three weekends, the market will celebrate a record of 20 Saturday sessions.