As much as they warn against it, Timmins Police traffic officers keep coming up against drivers going too fast.
Many of them cross the stunt driving threshold – 40 km/h over the speed limit in zones up to 60km/h and 50 over elsewhere.
Communications coordinator Marc Depatie says there are specific areas identified as problematic.
"Shirley St., areas of Porcupine, on Legion (Dr.), areas like that we are devoting significant resources to quell this situation as best we can," he says.
Stunt driving will cost you an immediate licence suspension and impoundment of your car.  That's even before you go to court to answer to the charge.
ONE POSITIVE NOTE
On the eastbound highway into South Porcupine however, the incidence of speeding has dropped.  Depatie credits the radar display that tells you how fast you're driving.
"That instrument is highly effective," he remarks. "It's really paid dividends in terms of the safety that's ben enhanced in that particular area."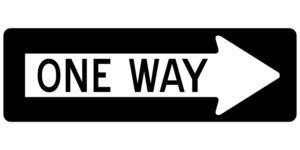 Another thorn in the sides of traffic officers is the continued use of Mattagami Blvd. S. to get onto Algonquin Blvd. at the bridge.  When you do that, you're driving the wrong way on a one-way street.