September 17th is the deadline for Northeastern Ontario entrepreneurs to enter a Dragons' Den-like competition.
It's run by Link North. Program manager Sylvie Lamothe says you could qualify to pitch your business idea to a panel. Apart from prizes, a video is sent to the Northern Ontario Angels, a confidential investors' group.
Don't worry about the concept: Link North will train you.
"We will walk you through on how to present your pitch, how to deliver it, what should be in your Powerpoint," says Lamothe. "We will help you design your Powerpoint as well, so you'll be well prepared for the evening."
She says more than $6,000 in prizes are up for grabs, including access to a consultant.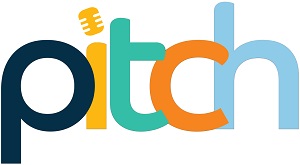 The idea depends on the competitor.
"From a start-up idea phase, building a prototype, a product, or an existing business that's looking to grow or expand as well and has an innovative idea for a product or service or something that they'd like to implement," Lamothe explains.
You can enter on the Link North website. Finalists get to make their pitches on November 18th, in a live-streamed event.