The uphill climb continues for the Kamiskotia Snow Resort, in its quest to get a loan from the city of Timmins to help pay off its back taxes.
Tuesday night, chairman Rick Rusenstrom and co-chair Yves Lamothe presented several documents but not what Mayor George Pirie and his eight councillors had asked for.
"The quality of the information provided is not acceptable to make a decision at this point," the mayor told them. "So that's what's going to be required."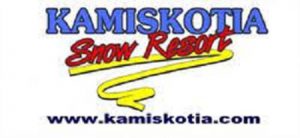 Councillors expressed how the so-called financial documents were confusing,and did not include things like how much the resort owes the city, and how it plans to pay it back.
"We need to see everything," Pirie instructed the delegation. "The best possible financial statements you can deliver.  It's critical that you have a loan repayment schedule that includes the loan that you're asking for as well as the taxes.  We need all the information to understand (the viability) of the business on an ongoing basis."
Councillor Noella Rinaldo noted that the documents as presented didn't even mention the city as a creditor, when tax arrears are in the $180,000 range.