The reference department at the Timmins Public Library isn't underground.  However, it is a gold mine of artifacts from the city's history.
Reference librarian Karina Douglas-Takayesu says the department was started when the library first opened in 1924… and formally when the new building opened in 2005.
She says it underlines the diversity of people from Timmins… and how widely they're now dispersed.
"I've worked ten years in the reference department and we have had queries probably from almost every continent except for the Antarctic.  We're still waing that to come in and it's usually people trying to find a piece of family history."
Takayesu says a recent inquiry from South Africa led to a series of poems published in the Porcupine Advance newspaper in 1916.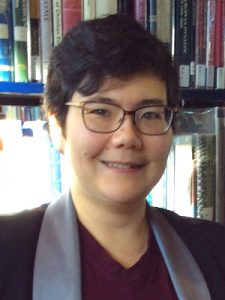 She hopes hopes that the reference department sparks interest in local history.
"When you look into it, it's really kind of interesting," she comments.  "Of course, one of the frequent people I've assisted is Diane Armstrong and I've actually learned quite a bit through her, helping her looking up an article or something related to one of her stories."
If the name doesn't ring a bell, Diane Armstrong is the long-time author behind the newspaper column "Over the Hill".
Takayesu adds that no question to her reference department is too obscure.
"Just ask.  It never hurts to ask."