With the federal election coming up on Oct. 21, My Timmins Now Dot Com and Moose FM News asked the five candidates for the riding of Timmins-James Bay four questions.  Here are their responses, alphabetically by name.
QUESTION 1
What do you consider the biggest local issue in Timmins, Cochrane and Iroquois Falls?  Should you be elected, how would you address it?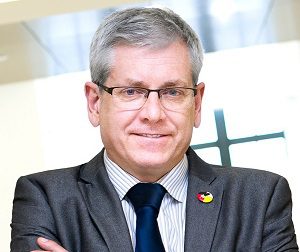 CHARLIE ANGUS (NDP)
The housing crisis in Timmins region is severe. In the city of Timmins alone we have more than 2000 homeless people. The New Democratic Party will establish a national housing program that will ensure that 500,000 new units are built across Canada.
Justin Trudeau has already announced his national housing "strategy" but it turns out he has put less money into this crisis than Stephen Harper. People need action, not empty words.
MICHELLE BOILEAU (Liberal)
We need to be focused on economic development and job creation in Timmins, Cochrane, and Iroquois Falls. Businesses should be able to expand their capacity and meet their customers' needs, and young people should be able to train here in our region, find good jobs and bring home a fair share for their families.
If elected, I would work to bring Federal investments to our mining, agricultural, and natural resources industries, and incentives to support small businesses.
KRAYMR GRENKE (Conservative)
The biggest issue, without question, is affordability. Hard-working families are telling me they are finding it harder and harder to make ends meet. The Liberal carbon tax is affecting everything from heating bills to the food we put on the table. A Conservative government will immediately end the carbon tax and implement a series of tax incentives and rebates designed to put more money in the pockets of ordinary Canadians.
MAX KENNEDY (Green)
The climate crisis is the largest local issue. That isn't a joke. If we don't deal with this now it
will supersede all other considerations in the next 10-20 years. This will not be a popular answer
but it is true and honest in that it impacts everything else; health, economy, quality of life, cost of
living, everything. It represents both the greatest threat to the region as well as a tremendous
opportunity. The threat would be to see devastating fires as were experienced in BC last year
where skies hundreds of miles away were darkened with smoke. Ontario also experienced one of
its worst fire seasons which destroys valuable resources, drains finances to combat the fires
which could otherwise be used to build opportunity and impacts biodiversity thereby affecting
other economic activities such as tourism. This is just 1 example of the consequences faced that
ranges from heat stress on lakes affecting fishing, human health impacts, invasive insect species
such as Lyme disease bearing ticks and so on.
Addressing this issue will also address several other challenges in the region such as economic
growth, youth out-migration, transportation infrastructure etc.
RENAUD ROY (People's Party)
The biggest issue for me is the ever growing size of the federal government and the very little it has to show for it here in the north. Too many of our tax dollars go to Ottawa to never be seen again. I will fight to keep northern Ontario dollars in northern Ontario. I understand that every Canadian has to contribute to the fundamental framework of the nation, but I find it aggravating when there are so many obvious needs right here and the federal government seems to have more interest elsewhere. This needs to be addressed and rectified. I believe that our plan to reform the federal tax code will enable us to keep more money locally.
QUESTION 2
What do you consider the most urgent health issue facing this riding?  As a Member of Parliament, how would you address it?
CHARLIE ANGUS (NDP)
The most urgent health crisis facing the region is the fentanyl and opioId crisis. It is playing havoc with users and families while causing massive costs to the health system. We will declare a health emergency to respond to this crisis. We will put more support into treatment and work with the northern communities to reduce the import of illegal drugs into the north.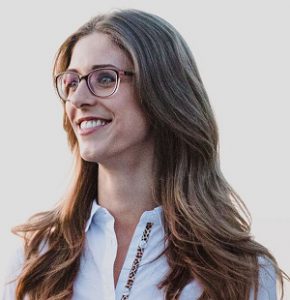 MICHELLE BOILEAU (Liberal)
Opioid-related overdoses have claimed the lives of too many Canadians, devastating families and communities throughout the country. The Liberal government has taken action with a number of important initiatives to help address the opioid crisis. This includes new emergency funding for provinces and territories to increase access to evidence-based treatment, funding to equip border officers with tools to intercept fentanyl and other dangerous substances at the border and launching a new national, multi-year public education campaign to help reshape Canadians' attitudes and perceptions about people who use drugs.
The investments, combined with reduced barriers to treatments, will allow us to continue working toward turning the tide of this crisis.
KRAYMR GRENKE (Conservative)
The most urgent health issue continues to be access to specialists. As the vice-chair of the Timmins District Hospital Board I have a front row seat to the amazing health care that we provide in the city. We do an amazing job at recruitment, yet we need to find innovative ways to attract more specialists so it reduces the time and volume of visits our residents need to spend on the road.
MAX KENNEDY (Green)
The most urgent health issue is poverty. Though perhaps not the most immediate it is of the
greatest importance. This impacts access to services, resources, mental health and even basics
such as housing. I would be addressing this with a Guaranteed Livable Income (GLI) for all,
including native communities that have historically been left out, as well as more specific
programs such as universal pharmacare and mental health funding. Poverty is the single largest
determinant of health in society. Not addressing it means continuing to waste money on short
term band aid solutions inevitably costing more. These programs will require fostering close
coordination and cooperation with the provincial governments which is a cornerstone of the
Green Party, we will work for the good of Canadians with anyone.
RENAUD ROY (People's Party)
Having good and safe water to drink in our First Nations communities is a priority. Without this commodity, your population is exposed to several health risks. It is completely unacceptable that in a G7 country we still have communities without safe water to drink. A People's Party government will insure that aboriginal communities take more ownership of the services they receive in partnership with Ottawa and other levels of government. We will review federal spending to ensure that programs are better targeted to benefit the aboriginal population, in particular the communities that have the greatest needs.
QUESTION 3
What do you perceive as the important issue regarding social programs in the riding, and how would you address it?
CHARLIE ANGUS (NDP)
The gaps between the super rich and the rest of society continues to grow. We need to close the tax loopholes on the billionaire class to stop the flow of taxable money to offshore havens. This can be used to help fund the necessary pension and support programs. One of the key areas we will be moving in the coming parliament is on establishing free dental care. We hear all the time about the need for this at the doors.
MICHELLE BOILEAU (Liberal)
I'm concerned about retaining youth and talent here in our Region, and connecting people to education and skills resources. Youth and people entering a second career need to have access to high quality education and training programs. If elected I would advocate for Timmins-James Bay to become a hub for investments in skills training and education in the North.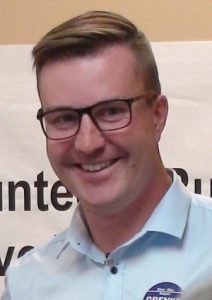 KRAYMR GRENKE (Conservative)
The question itself needs to be rephrased. All too often we ask politicians what are YOU going to do about it. The bigger question, the more important question is what are WE going to do about it? There are far too many "silos" of government agencies working at cross-purposes, not sharing information, not sharing resources, and failing to cooperate with one another at both the federal and provincial levels. We need planners who can operate at a system level. Without system-level thinking, system-level planning, many of our social issues are going to continue to be monumental challenges.
MAX KENNEDY (Green)
As I have already addressed health/poverty the increasing senior cohort would be next on the
social program ladder. Although GLI will address many senior issues in the long term it will
require a significant period to implement thus we will need to ensure CPP is robust and
economically relevant. We will target increasing income support from 25% of working year
income to 50%. Additionally we will act to protect private pensions by amending the
Bankruptcy and Insolvency Act and Companies' Creditors Arrangement Act to establish the
preeminence of pensioners and the pension plan in the creditor hierarchy during company
insolvency proceedings. This will reduce the burden on such social programs. We will also
support seniors with home-sharing plans and a national dementia program.
RENAUD ROY (People's Party)
To our shame, I believe that our seniors have been neglected and taken for granted. Having worked among elderly people for the last 6 years have opened my eyes to the sad reality that too many of our seniors live below poverty line. I believe there are many things we can do to change and improve things now and in the years to come. I do not think that government was ever meant to replace the role and responsibilities of children and the community towards their elderly. However, government can educate and be a facilitator in many different ways.
QUESTION 4
What would you do for the local economy in the riding to attract investment, jobs and people?
CHARLIE ANGUS (NDP)
Fed Nor is the greatest federal tool for ensuring economic diversification. During the last four years, Timmins-James Bay outscored Sudbury, Nickel Belt, Sault and Kenora in Fed Nor funding. Unfortunately, the Liberals and Conservatives continue to underfund this important program.
MICHELLE BOILEAU (Liberal)
I've touched on this above, but Northerners are a resilient and hard working and we have so much to be proud of in our natural resources, mining, and agriculture sectors. We need to take an integrated approach to bringing together government initiatives, like the Rural and Northern Immigration Pilot to bring skilled workers to the Region. But we also need to be supporting and empowering small businesses to expand and hire people here in Timmins-James Bay.
 KRAYMR GRENKE (Conservative)
I've said this for weeks now, Northern Ontario's resource-based economy is under attack by NDP and Liberal policies. As the MP for Timmins-James Bay, I would fight to protect our jobs, and fight just as hard to attract new investments in agriculture, mining, and forestry. Make no mistake about it, a vote for the NDP is a vote against the very livelihood of every hard-working family across the riding. Only one party is proposing tangible benefits to Canadians and that's the Conservative Party of Canada.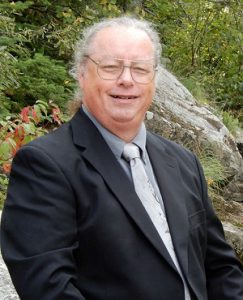 MAX KENNEDY (Green)
The answer to Q1 has addressed much of this however to ensure that the benefits of addressing
the climate crisis accrues to Canadians in general and our region specifically I will be acting to
implement Fair trade as opposed to Free trade principles. Whereas economically impoverished
regions currently have advantages due mainly to low wages and the externalization of
environmental costs I will be actively campaigning to have these elements included in trade
agreements. This will make local production and processing much more economically and
environmentally competitive thereby increasing local opportunity. These economic
opportunities combined with the natural wealth of recreational resources will attract people, jobs
and investment to our region.
You may have noticed I have used "we" instead of "I" for much of this. Though I will be elected
to represent the constituents of Timmins-James Bay it is necessary to recognize accomplishing
any of these goals will be possible only through cooperation and acting together for the good of
all. Inclusive language is my pledge to you that I will be diligent in this responsibility.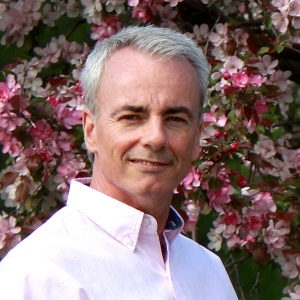 RENAUD ROY (People's Party)
Our towns and cities' infrastructures are in very poor condition. I think that we need to secure increased annual infrastructure spending to restore and make our northern communities much more attractive. This would provide permanent jobs for construction workers. I also believe that our Canadian Embassies could sell our region in different countries, while our immigration department could grant extra assessment points to those applying for permanent residency in Canada. Tax incentives could possibly be offered to companies considering relocating in our region.