On the gallery walls at the Timmins Museum: National Exhibition Centre all this month is an exhibit called "Benjamin Chee Chee: Life and Legacy".
Director-curator Karen Bachmann says it features the work of the artist from the Temagami First Nation who was very prolific for only a few years in the early 1970s.
"But I think everybody kind of recognizes some of the images that he created," she remarks, "because they feature a lot of Canada geese, a lot of friends, a lot of iconic images that we know."
"During those four years that he was really producing a lot," Bachmann continues, "he produced images that are still… everybody knows them, let's put it that way and they made a real impact on art and Ojibway art particularly."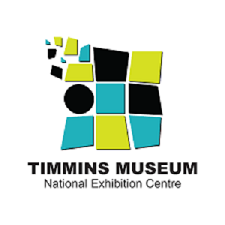 Next Wednesday, October 9th between 5:00pm and 7:00pm, Felicity Buckell of the  Temiskaming Art Gallery, who curated the exhibit ,will be at the Timmins Museum and will present a short talk.