The Timmins Police Service need your help in solving an early morning robbery in the east end of Timmins.
In the early morning hours of September 26, 2019 an unknown suspect entered a convenience store in Schumacher demanding money and cigarettes while brandishing a weapon.  The suspect was dressed in a manner to disguise himself from the store clerk.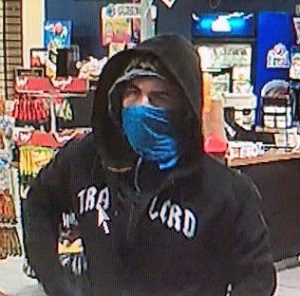 As a community, let's catch the person responsible.
If you know who committed this crime or any other crime, call Crime Stoppers right now at 1-800-222-TIPS, use the internet at www.P3tips.com or download the P3 app.
If your information leads to an arrest you could be eligible to earn up to $2,000 in cash.  You will remain anonymous and will not have to testify in court.  That is our promise to you, the tipster.
See something, hear something, do something.  Call Crime Stoppers.
The audio version of this report: