No stone is left unturned for organizers of this weekend's Great Canadian Kayak Challenge and Festival at Participark in Timmins.
Timmins Tourism manager and chief organizer Guy Lamarche says traffic and parking are being strictly controlled; the OPP marine unit will be on the Mattagami River, keeping everyone safe; and float planes will be advised by the Timmins Airport not to land on the river.
Also in the air, Lamarche says don't even think of getting a bird's eye view with your drone.
"Every year, we see drones that are flown inside of the fireworks show," Lamarche recalls, headed into the eleventh edition of the festival.  "This is contrary to Transport Canada regulations.  If you are caught flying your drone in restricted space, you do so at your peril and you could be charged."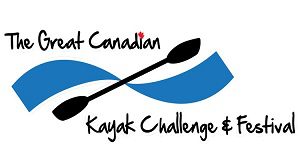 Lamarche says the good weather forecast combined with attractions for all ages means that thousands of people will converge on the park  beside the river.
"Parking as we all know is limited.  So therefore we are urging people to again exercise caution and to be patient, especially on the arrival or departure from the park."
Parking locations as well as shuttle bus pick-up and drop-off points, along with anything else you need to know about the festival, can be found here.
You can also listen to Lamarche's full pre-festival news conference, right here:
.