A consultant's report due by the end of October will give the town of Iroquois Falls direction on improving its airport and making it an economic driver.
HM Aero Aviation Consulting of Ottawa is compiling the 20-year master plan.
After a public meeting with 16 people last week, president Adam Martin says it will take a lot of small things to increase activity at the airport.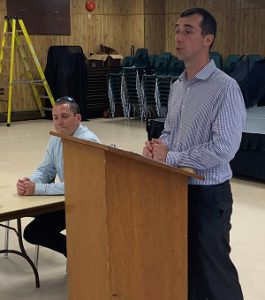 "Mining and agriculture are two big sectors that we're looking to try to make some connections with, whether that be personnel transportation or for management activities," he outlines.  "Maybe there is some potential to start supplying food to some First Nations communities north of Iroquois Falls."
Martin says eco-tourism is another possibility.
"The activity levels have declined over the past decade," Martin notes.  "Mostly it's because of the lack of aviation fuel at the facility.  That's really a big thing to get your attendance base there.  So we're looking to work with the town to coast that out and make appropriate recommendations among other things as well."