Take a deep breath as you drive through the construction zone on Riverside Drive. It's almost over.
The city's director of public works and engineering, Pat Seguin, says the stretch between Shirley and Government Road is close to completion.
"The westbound centre lane is done," he tells My Timmins Now Dot Com.  "The curb lane, there's two patches to be completed next week, as well as at Roblin on the eastbound lane there's a patch there that will be done next week as well."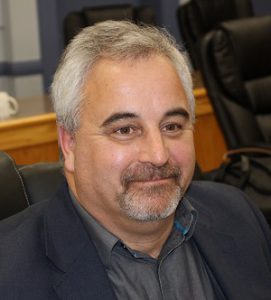 All that being said, when will it be back up to four lanes? "We should see that by mid to end of next week."
Further east, on Rae Hill, Seguin says there's only one layer of pavement left to be laid on eastbound lanes.
"The paving will commence on the two westbound lanes right after the long weekend in August," he adds.
It's just a while longer 'til that stretch is back to the full four lanes of traffic. "The end of August for that."