Fifty years ago tomorrow — July 20th, 1969 — the whole world was looking up at the sky, and at television sets.
The words "Tranquility Base here.  The Eagle has landed." Confirmed that astronauts Neil Armstorng and Buzz Aldrin landed on the moon.
Local historian Karen Bachmann says it's a curious thing that newspapers of the day weren't carrying public reaction to the history-making trip.
"I mean even if you look at the newspapers, a lot of the advertising was geared towards the moon landing," she remarks.  "So people were having sales and a lot of the imagery featured astronauts and aliens and what not."
Eleven other words — "That's one small step for man, one giant leap for mankind" – also went down in history, as Neil Armstrong stepped off a ladder onto the lunar surface.
Bachmann says that here in Timmins, it was a unifying experience.
"Everybody would have watched the same television program," she says.  "Everybody would have been connected up together and there's that sense of 'Wow! We're all experiencing the same thing at the same time.'"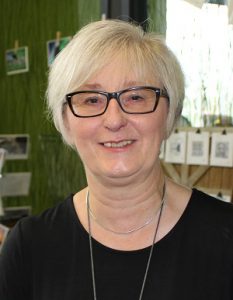 Bachmann remembers Lloyd Robertson on the CBC telecast. "He gave out instructions to people as to how to set up their cameras in front of the television set if they wanted to catch the exact moment that Neil Armstrong stepped onto the moon.  I remember my father did that diligently and I know my mother still has that photograph."
What else was going on that week 50 years ago?  Karen Bachmann says Parliament was in an uproar over a procedural problem..
"Internationally, that was the same week that Ted Kennedy has his infamous problems at Chappaquiddick," she picks up. "There's a huge war going on in Nigeria.  There are all kinds of things happening on that large scale.  I mean what a week.  What a week in the life of the world, and a very important one anyway."