High technology makes it possible to do some stargazing, even at two o'clock in the afternoon.
The Timmins Public Library is taking advantage of that, next Saturday, July 20th,  to mark the 50th anniversary of Neil Armstrong and Buzz Aldrin being the first humans to ever land on the moon.
Reference librarian Karina Douglas-Takayesu says she'll be projecting onto a large screen  free software that gives you real-time vision of the night sky.
"And you can also set it to certain times," she adds.  "So if you wanted to see what did the night sky look like over Timmins the day of the moon landing, you can actually go and set it to July 20th, 1969."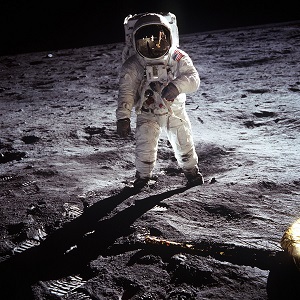 Takayesu says the event is free and open to the public.
"Just anybody who's interested, curious about stargazing, people also that realize that it's the 50th anniversary of the moon landing, so if they wanted to just sort of commemorate the day…"
It could also be your own small step or giant leap into astronomy as a hobby.