This Thursday, the proceeds of all food sales at Bubble's Fries – the chip shack at Gillies Lake – will go to Living Space.  It will start a fund to pay for transportation to the detox centre in Smooth Rock Falls, for Living Space clients.
Thursday is also the third anniversary of the fentanyl overdose death of Josh Cole, the 26-year-old son of Bubble's owner Linda Walton.
She says it's important to have the means to get people who use substances into detox, once they're convinced to go.
"Nobody's going to pick up and go," she figures. "Maybe if there's somebody to bring them, they maybe would go."
Josh had become addicted to Percocet following a work injury,and progressed to fentanyl.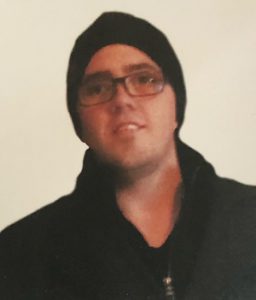 "He came for supper that day," his mother recalls. "We had supper together, me and him, just me and him and then next thing you know, 45 minutes, I get a call later and he's gone."
So Walton is taking that very painful time in her life, and doing something constructive with it.
"I want somebody to get something out of it.  And I want people to know that it's okay, you're not alone."
Fortier Beverages is donating all the food for the Thursday event.  Walton and her staff are donating their time.