Studies show that kids lose some of their reading skills over the summer holidays.  The Timmins Public Library is trying to counteract that, by offering the TD Summer Reading Club.
Early childhood education advisor Melissa Vieno says it's for kids three to 13, who are encouraged to keep track of how much time they spend reading every week.
"Because every 60 minutes that they read, they will receive a ballot to enter into our draw for the end of year," she adds. " This year, our end of year prize is a telescope."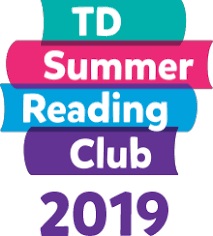 The cover is opened on this year's club at the main branch of the library on Saturday morning at 10:30.
"Everyone is welcome to join us for our launch of our summer program," says Vieno. "We will be handing out our sign-up kits and we will have a literacy fair with some of our community partners.  They will be set up with booths, so the children can go to their booths and get some information."
Follow this  link to the library page outlining the summer reading program at both branches.