Timmins-James Bay Member of Parliament Charlie Angus is part of the Canadian delegation headed to Europe for this week's observance of D-Day.
"The 75th anniversary is a huge moment for our veterans and I'm really honoured to be travelling with many of the veterans and the official Canadian delegation to be at Juno Beach and the commemorations of the breakout from Normandy." he says.
Angus expects it to be an emotional experience at commemorations of Allied troops landing in Normandy on June 6th, 1944.
He says he has known several people who were involved, including his great-uncles.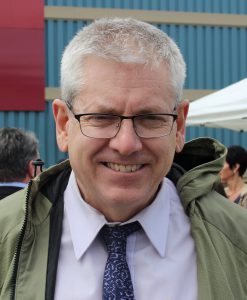 "I don't think we can really appreciate how much it cost Canada in terms of our young population at that time, " Angus states, "until you actually see the hedgerows of Normandy and realize what they had to fight through, against Hitler youth and the Panzer division."