Businesses are open again at Timmins Square, following a noon-hour natural gas leak.
Deputy Timmins Fire Chief Ellard Beaven tells My Timmins Now Dot Com that firefighters from the Mountjoy and Timmins fire halls went to the mall on the report of a strong gas smell.
Everyone inside was quickly ushered out of  the building safely, and firefighters guarded entrances to ensure no one got back inside.
Beaven says firefighters went up onto the roof to check gas meters.
"One area of the mall had about a five-foot to six-foot snow drift," says Beaven. "They dug that area out and found a gas line had broken from the weight of the snow."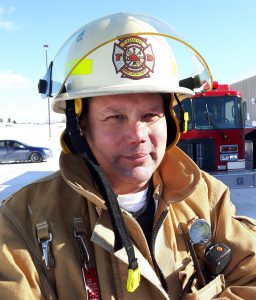 Along with someone from Union Gas, the firefighters ventilated the mall and tested air quality before letting staff and shoppers back inside.  That was just under two hours after the initial call.
The mall is built in sections from east to west, with each section being higher than the previous one.  The snow piles up where the sections meet, the deputy chief explains.  That's also where the gas meters are.
Beaven says it's a good thing this all happened on the roof.
"(Natural) gas is lighter than air, so this was dissipated through some of the snow," he states, "but because of the heavy snow, it was creeping down into the mall area.  But thankfully it's a roof unit, it dissipates with air."