Snow and ice are covering so many things in Timmins right now, one thing that might not have occurred to you is the vents on the side of your house.
Fire prevention officer Rock Roy says those vents get the exhaust from your furnace, water heater and any other natural gas-burning appliance out of your home.  Those fumes contain deadly carbon monoxide.
"Now if your vent is covered," Roy explains, " carbon monoxide will not escape the home or the appliance, will stay inside your basement and will sound your carbon monoxide alarm."
…That is, if you have a carbon monoxide alarm.  Roy says every home must have one … and a sufficient number of smoke detectors.  The fine for not having them is $360.00 per violation.  If you're a tenant, it's up to the landlord to supply them.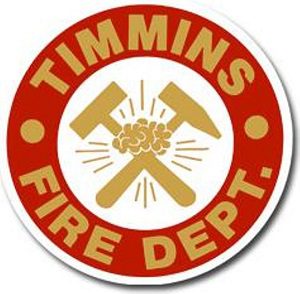 And while you're out shoveling snow, the Timmins Fire Department hopes you clear the fire hydrant, if you have one on your property… and the natural gas meter on the side of your house.
Roy says keeping ice and snow away from the meter can be a matter of life and death.
"It's a danger that you're going to have a broken meter and then we'll have a leak and it's going to smell like rotten eggs," he says.
That odour is an additive to normally scent-free natural gas.
Roy says natural gas fumes are very flammable, and the smallest spark could cause an explosion and fire.
If you smell it, he says to call 9-1-1 right away.