You might scratch your head at this: OPP find themselves having to issue a warning – again – that drivers have to stop for school buses with their red lights flashing.
"We have had some calls where people are not stopping," reports Constable Michelle Simard.
She says it's a particular problem on Highway 11 between Matheson and Iroquois Falls, where a lot of the big yellow buses travel every day.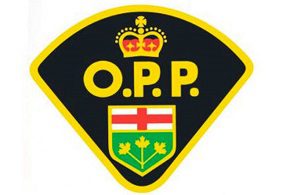 The lights mean the driver is either boarding students onto the bus, or letting them off at the end of the day.  The same regulation goes for a passing lane.
"If the school bus is stopping in that passing lane," says Simard," you're still obligated to stop, both ways, whether you're oncoming or behind it.  You've got to remember that that person coming off the bus could be your child, it could be my child, it could be anybody's child, and we're trying to avoid any tragedies."
The only exception to the stopping rule is when you're approaching a bus, but the road is divided by a median.
"There are no divided highways up here," Simard observes. "We're Northern Ontario, so we want to make sure that people are mindful that they need to stop for the flashing red lights."
Never mind the fine you face if you get caught.  Simard has the top reason why you should stop for school buses. "They're carrying precious cargo."