The province opened its purse on Tuesday, and doled out a total of $175 million to almost 130 hospitals.  But none of it is for patient care, rather for building upgrades, repairs and maintenance.
Timmins and District Hospital chief financial officer Bryan Bennetts says it's getting $1.15 million. Part of it will help pay for roofing work done last summer.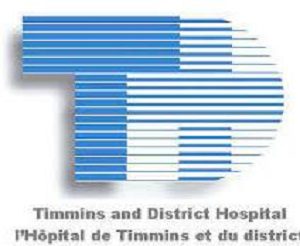 "It will also be used to upgrade part of the hospital's heating, ventilation, cooling systems," says Bennetts.
The hospital is closing in on being 30 years old.  Bennetts says that like a house, the building is deteriorating.
"You know, we're seeing some of the same things here at the hospital with the roof and some of our mechanical systems," he points out.  "They're all getting to the age that they need to be replaced."