The best in Northern Ontario art is on display all month at the Timmins Museum: National Exhibition Centre.
The 62nd Northern Ontario Art Association Juried Exhibit is in the Gray Gallery.
Director-curator Karen Bachmann says it represents the best from 15 individual art clubs.
 "Once a year they get together.  The artists submit their best work and it's juried by two or three judges" Bachmann explains.  Then the work is then selected for an exhibition that travels across Northeastern Ontario and are very lucky to have it in Timmins for the month of January."
The jury this year was two members of the Moonbeam Art Association. The exhibit travels until September.
Timmins gets it every second year, alternating with Temiskaming Shores.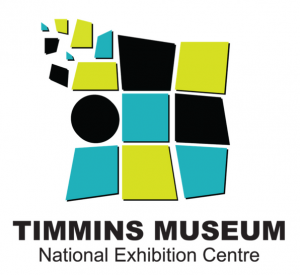 Bachmann says among the works this year, are those of members of the Porcupine Art Club.
"Very well represented this year, she comments. " We have three members that are part of the show: Margo Cormier Splane, Catherine Cribbs and Nicole Alexander.  And all three of them are award winners, which is kind of cool."
Although the exhibit is already up in the Gray Gallery, the official opening is Thursday between 5:00pm and 7:00pm.  It runs until Jan. 29.